How to Fix Windows Printer Error 0x0000011b
How to Fix Windows Printer Error 0x0000011b
To fix error code 0x0000011b,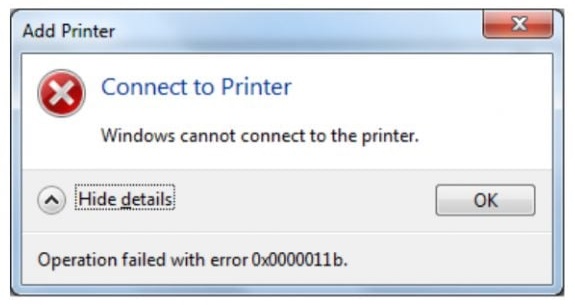 when you face above error during install printer on network
follow below step to resolve error
1). Disable the print spooler privacy settings on both the Client and Print Server.
2). Launch the Registry Editor.
3). Navigate to HKEY_LOCAL_MACHINE\System\Current ControlSet\Control\Print.
4). Right-click on the Print key and select New→ DWORD-32 bit Value.
5). Name the new key RpcAuthnLevelPrivacyEnabled.
6). Double-click on the new key and set its value to 0 (zero).